Fetish Artists & Robot Communities
Hajime Sorayama
the don dada of robot fetish art
r/Cyberbooty
Handsome Male Robots Booru
cyberneticzoo.com historical gallery of cybernetic animals, early automata and humanoid robotics
The Old Robots Website massive visual archive of domestic robots

Programs
The Sex Robots are Coming
- Channel 4
Future of Sex
- BBC3
The First Sex Doll Brothel in Europe
- Love Industries (Vice)
Beyond Sex Robots: Fact vs. Fiction
- Endgadget
Robosexual: The future of human-robot relations
- SAPO
The Ethics of Sex Robots Full Debate
- Institute of Arts and Ideas
Library
eBOOKS
Love and Sex with Robots: The Evolution of Human-Robot Relationships
- David Levy
Robot Sex: Social and Ethical Implications
- MIT Press
Turned On: Science Sex and Robots
- Kate Devlin
Cyborg Manifesto - Donna Haraway

Articles
Here are some interesting articles I found during my research that cover the fringes of the sex robot conversation. Most research discusses whether or not sex robots will be accepted, and peoples attitudes towards them ("Is having sex with a robot cheating?" etc). The following articles were some of my favorites as they push new narratives within sex robot research (see also DiNucci and Adshade's chapters in the book from MIT Press above).
New Materialist Perspectives on Sex Robots. A Feminist Dystopia/Utopia?
- Tanja Kubes
∙ A queer positive perspective on sex robot technology that asks what it would mean for feminists to take over the means of production, while also framing sex robots within Object Oriented Ontology framework.
Sex Care Robots: Exploring the potential use of sexual robot technologies for disabled and elder care - Adam Poulsen & Eduard Fosch-Villaronga
∙ Goes through existing sex robot models and pairs them with the medical conditions they would best serve. Also outlines existing sex care programs in Europe that sex robots might be incorporated into.
Cybersecurity, value sensing robots for LGBTIQ+ elderly, and the need for revised codes of conduct - Adam Poulsen & Eduard Fosch-Villaronga
∙ A fascinating study examining how elderly adult LGBTQ+ users have differing needs from their hetero counterparts, how to design systems that recognize and value those differences, and a discussion on how the healthcare community is fraught with cybersecurity vulnerabilities.
Love dolls and sex robots in unproven and unexplored fields of application - Oliver Bendel
∙ This article covers many new possibilities for sex robots, including military deployment (to temper horniness for overseas soldiers), and a discussion on the limitations faced by academic researchers.
Ethical and Legal Implications of Sex Robots: An Islamic Perspective - Yusuff Jelili Amuda & Ismaila Tijani
∙ A 2013 article that sincerely weighs the legality of sex robot intercourse and ownership in respect to Islamic law and Muslim social conventions.
Sex Work, Technological Unemployment and the Basic Income Guarantee - John Danaher
∙ Danaher has written a ton on sex robots. This is an "oldie but goodie" I have a fondness for that discusses the future of sex work and the argument for a Universal Basic Income.
Teledildonics and Rape by Deception - Robert Sparrow & Lauren Karas
∙ So sci-fi. Outlining ten crimes that can be committed using Teledildonic devices, some of which are already possible today.
Robotic Marriage and the Law - Mark Goldfeder & Yosef Razin
∙ What would it take to marry a sex robot in the eyes of the law?
Otakuism and the Appeal of Sex Robots - Markus Appel et al.
∙ I didn't end up using this paper in my research, but its quirky and memorable, for that I wanted to preserve and celebrate it. For those of you who may not know, Otaku is the proper noun for 'anime nerd'.
Sex robot technology and the Narrative Policy Framework - David C. Mainenti
∙ Ok, this one was an absolute banger, but it's only for the researchers or truest of nerds. A sex robot literature review paired down with a methodology for using narratives to drive policy making.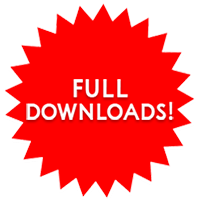 Conference and Journal Publications
LSR 2017
- Love and Sex With Robots Conference Publication (
12 Papers
)
SSML for Robots - Oliver Bendel
Being Riajuu: A Phenomenological Analysis of Sentimental Relationships with "Digital Others" - Nicola Liberati
Virtual Sex: Good, Bad or Ugly? - Hoshang Kolivand et al.
Posthuman Desire in Robotics and Science Fiction - Sophie Wennerscheid
Lying Cheating Robots: Robots and Infidelity - Rebekah Rousi
Neurodildo: A Mind-Controlled Sex Toy with E-stim Feedback for People with Disabilities - Leonardo M. Gomes & Rita Wu
Selling Techno-futurism: Exploring Pepper's Images and Discourses Taiwanese News Media Make - Kuan-Hung Lo
Reflections on Moral Challenges Posed by a Therapeutic Childlike Sexbot - Marc Berhendt
The Next Evolution: The Constitutive Human-Doll Relationship as Companion Species - Deborah Blizard
Dolores and Robot Sex: Fragments of Non-anthropocentric Ethics - Thomas Beschorner & Florian Krause
Perceptions and Responsiveness to Intimacy with Robots: A User Evaluation - Chamari Edirisinghe et al.
The Influence of Body Proportions on Perceived Gender of Robots in Latin America - Gabriele Trovato et al.
LSR 2016 - Love and Sex With Robots Conference Publication (12 Papers)
Keynote Why Not Marry A Robot - David Levy
Sex Robots from the Perspective of Machine Ethics - Oliver Bendel
Affective Labor and Technologies of Gender in Wei Yahua's "Conjugal Happiness in the Arms of Morpheus" - Virginia L. Conn
Teletongue: A Lollipop Device for Remote Oral Interaction - Daisuke Yukita et al.
ROMOT: A Robotic 3D-Movie Theater Allowing Interaction and Multimodal Experiences - Sergio Casas et al.
For the Love of Artifice 2: Why We Need Robot Sex Dolls and Why There Is a Growing Sub Culture of Real People Trying to Become Them' - Trudy Barber
Influences on the Intention to Buy a Sex Robot: An Empirical Study... - Jessica M. Szczuka & Nicole C. Krämer
The Cyborg Mermaid (or: How Technè Can Help the Misfits Fit in) - Martine Mussies & Emiel Maliepaard
Exploration of Relational Factors and the Likelihood of a Sexual Robotic Experience - Riley Richards, Chelsea Coss, & Jace Quinn
The Impact of a Humanlike Communication Medium on the Development of Intimate Human Relationship - Nobuhiro Jinnai et al.
Kissenger – Development of a Real-Time Internet Kiss Communication Interface for Mobile Phones - Emma Yamm Zhang et al.
Sex with Robots for Love Free Encounters - Lynne Hall
Robots and Intimacies: A Preliminary Study of Perceptions, and Intimacies with Robots - Chamari Edirisinghe & Adrian David Cheok
AI Love You: Developments in Human-Robot Intimate Relationships (10 Papers)
Negative and Positive Influences on the Sensations Evoked by Artificial Sex Partners - Jessica M. Szczuka et al.
Intentionality but Not Consciousness: Reconsidering Robot Love - Viktor Kewenig
The Use of Social Robots and the Uncanny Valley Phenomenon - Melinda A. Mende et al.
Living with Harmony: A Personal Companion System by Realbotix - Kino Coursey et al.
Readable as Intimate: Toward a Conceptual Framework for Empirical Interrogation of Software Implementations of Intimacy - Kit Kuksenok & Stefania Santagati
From the Mind to the Cloud: Personal Data in the Age of the Internet of Things - Giuseppe Lugano et al.
Building Better Sex Robots: Lessons from Feminist Pornography - John Danaher
Hologram Girl - Oliver Bendel
Preventive Strategies for Pedophilia and the Potential Role of Robots - Yuefang Zhou
Intimate Relationships with Humanoid Robots: Exploring Human Sexuality in the Twenty-First Century - Yuefang Zhou & Martin H. Fischer